For the past week I've had a super acute 6th sense.


First, this girl I haven't seen for a few months. Last Monday I thought I should give her a call and invite for coffee, but something always got in the way. Two days and a lot of wishing to call her later she texts me. After 4 months of silence.
Yesterday I thought I had totally neglected my father who also happened to not call in a very long while. Today, I got a call...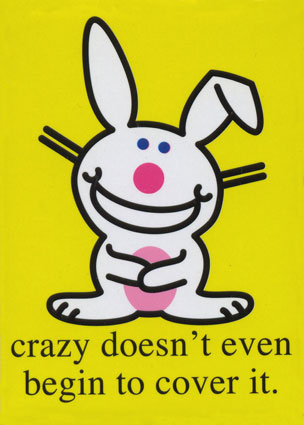 This weekend I wondered about hosting someone from CouchSurfing but never did change my profile that says I'm not available. Today I got a call from a friend from hometown who's hosting a guy from Germany who happens to need a couch in my city. Ha!
I didn't hear back from a friend of mine worrying he was angry at me. 5 minutes ago... ta-daaa... an e-mail in my inbox.


There've been a few other things, which I just can't recall right now.


But it's creepy. I can come up with good enough logical explanations. But it still feels creepy!


Whatever I'm thinking about, has been coming my way.

Acute intuition syndrome.
I wish it became chronic.